7 tags
"The name is our take on a family named brewery. My last name is Lemp, so I..."
– Kevin Lemp, Founder of 4 Hands Brewing Co. 4 Hands hails from my hometown of St. Louis and I'm lucky enough to know some of the financial backers. My wife and her family attended an event at the brewery and wrote about their experience. (P.S. 4 Hands' Reprise Centennial Red Ales is one...
5 tags
"One-legend goes that Geddes, on a routine jaunt from here to there, was stopped..."
– Red Stripe Consumer Representative Famous for their stout bottle with the bold look, Red Stripe definitely exhibits the free spirit of Kingston, Jamaica. Learn more about the beer and the company on their official website. Why It's Named … is an ongoing feature about the stories behind...
12 tags
Koval Distillery: An Intriguing Look at the...
Written by Heidi Osmundsen (Edited by Kelly Hueseman) Chicago, IL — Always in search of a new adventure in our favorite city, the Brewery Tourist and I headed to the north side of Chicago in January 2012 for a distillery tour and whiskey tasting in honor of our buddy Blake's 30th birthday. Koval Distillery is located in the Ravenswood neighborhood and as the first boutique distillery in the...
7 tags
Okole Maluna at Maui Brewing Company
Written by Heidi Osmundsen (Edited by Kelly Hueseman) Maui, HI — In June 2012 I married the Brewery Tourist himself in St. Louis, MO and we took off two days after our wedding for the sunny island of Maui, Hawaii. We were looking forward to relaxing in the sun, enjoying the Island and hitting up a local watering hole — Maui Brewing Company!  [[MORE]]No vacation for us would be...
"The Matt Brewing Company was founded in 1888 by German-born immigrant Francis..."
– Matt Brewing Company website Since this brewing company and I share the same first name, I think I may have found my new favorite brewery. Located in Utica, New York, the Matt Brewing Company artfully crafts Saranac beer, a regional favorite. "Why It's Named …" is an...
4 tags
4 Hands Brewery Tour
By Heidi Osmundsen There are times in life when you wish you had multiple hands in order to sample more than one delicious beer at a time. A few beer lovers from St. Louis agreed, and thus the aptly named 4 Hands Brewing Co. was formed. [[MORE]]Before the Tour Tucked into a warehouse building in the LaSalle Park neighborhood, 4 Hands is quietly making its mark on the St. Louis craft brewing...
"Eberhard Anheuser, who left Germany in 1843 … eventually went on to own..."
– Anheuser-Busch website Anheuser-Busch is now known as A-B InBev since was purchased by InBev in 2008 for $52 billion. InBev itself was created by the merger of Interbrew and AmBev in 2004. Why It's Named … is an ongoing feature about the stories behind brewery names
5 tags
7 tags
"Two Brothers Brewing Company was founded by Jim and Jason Ebel in late 1996. The..."
– Two Brothers Brewing Company website Two Brothers in located in a non-descript industrial complex in Warrenville, Illinois, just a little west of my hometown. Their beers are conveniently sold at Costco in cost-effective 24-packs for only $24. A buck a beer cannot be beat! Why It's Named...
7 tags
"When Ben presented the opportunity to join with him to help Finch's Beer Company..."
– Finch's Beer Co. website referring to its owners, Benjamin and Paul Finch Paul is actually Ben's father, not the putt-putt lovin' Paul Finch from the American Pie movies. Finch's is a promising up-and-coming craft brewer in Chicago. I have tasted their product on many...
5 tags
Know the Basic Beer Ingredients
Written by Richard Jacobs To be able to brew the perfect beer, it is important to know the basic ingredients and what they do for your beer. Apart from the basic ingredients that you will have to use like malt, fermentable sugars, hops, water and yeast, you can also add extra ingredients to affect the taste, smell, color and mouth feel of your beer. You will be surprised to know that there are...
4 tags
"Three Floyds Brewing Company LLC was founded in 1996 by brothers Nick and Simon..."
– Three Floyds Brewing Team Now located in Munster, Indiana, Three Floyds is infamous for their overwhelmingly popular annual Dark Lord Day festival, traditionally occurring in late April. Why It's Named … is an ongoing feature about the stories behind brewery names
6 tags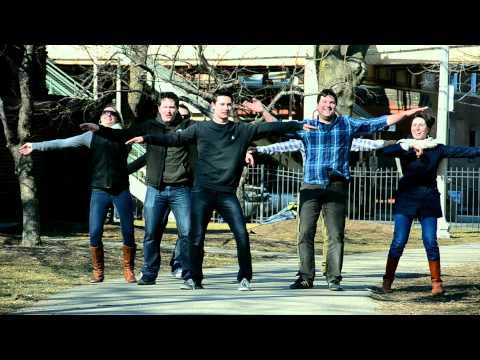 5 tags
7 tags
"From its earliest time under the Shiner Brewing Association in 1909, to that..."
– Spoetzl Brewery website If you're like me, you know Spoetzl Brewery better by the name of their flagship beer, Shiner Bock. Now I've learned that Shiner is actually a town in Texas. Beer road trip, anyone? Why It's Named … is an ongoing feature about the stories behind...
8 tags
8 tags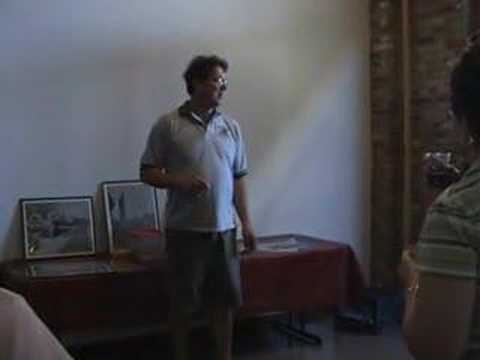 7 tags
"The Boulevard story begins in 1988, when founder John McDonald started..."
– Boulevard Brewing Company website Boulevard is located in Kansas City, Missouri, and has grown to become the largest specialty brewer in the Midwest. Their most well-known beer is their Unfiltered Wheat Beer … and I can attest to its tastiness. Plus, I hear they offer an amazing brewery tour,...
6 tags
Watch
6 tags
"Located in beautiful Bend, Oregon, Deschutes Brewery overlooks the wild and..."
– Deschutes Brewery website Named after the river that "bends" near Bend, Oregon, the Deschutes (pronounced "duh-SHOOTS") brewers must be inspired by nature's beauty to produce such quality beers. Why It's Named … is an ongoing feature about the stories...
12 tags
7 tags
"My husband, Randal (Randy) Sprecher, started Sprecher Brewing Company in 1985...."
– Anne Sprecher, PR and Marketing at Sprecher Brewing Company Sprecher is located in Milwaukee, Wisconsin and are as well known for their great craft beers as their delicious sodas. I especially enjoy their famous root beer in a homemade float. Mmm! Why It's Named … is an ongoing feature...
7 tags
5 tags
Brewery Tour Recap -- Early 2012
We have toured and reviewed many breweries (and even one root beer bottleworks) here on The Brewery Tourist over the past year. Here's a recap of all of those reviews along with hints about some upcoming ones to look forward to: Our complete list of brewery tour reviews can always be found on the BREWERY TOURS page, accessible via the link to the right. Enjoy!
15 tags
Watch
You may have seen this very creative video about Beeri, the Siri/Twitter powered R/C car that "pours" your can of beer. But, if you look closely, you'll notice that it features two breweries: a can of Dale's Pale Ale from Oskar Blues Brewery in Lyons, CO and a logo pint glass from Yazoo Brewing Company in Nashville, TN. Check out the official Beeri website, including an...
7 tags
"In Aztec mythology, the 400 Rabbits or Centzon Totochtin were the children of..."
– 5 Rabbit Cerveceria press release kit provided by Isaac Showaki, co-founder 5 Rabbit is the first Latin microbrewery in the United States and happens to be located in my hometown of Chicago, Illinois. They brew some ambitious and delicious beers. Why It's Named … is an ongoing feature...
6 tags
7 tags
7 tags
Brewing My Own Beer – Part 1
By Matt Osmundsen Chicago, IL — Even though I've toured many breweries and listened to various tour guides explain the brewing process, I have never actually brewed beer myself. I wanted to, but my excuses have ranged from "I don't have room for the equipment" to "I don't have the time" to "I'll probably screw it up". BevArt Brewer & Winemaker Supply addressed all of my concerns and left...
7 tags
"Lucky Town is actually the translation of Gluckstadt, which is a small community..."
– Lucas Simmons, Brewmaster at Lucky Town Brewing Company Lucas and his crew are currently attempting to raise start-up funds for a brewery using Kickstarter. There is still time to support their worthy Kickstarter campaign. Good luck, Lucky Town! Why It's Named … is an ongoing feature...
Subscribe to my RSS feed?
Please update the website address (URL) in your RSS reader, such as Google Reader, to point to the following address instead: http://brewerytourist.net/rss Also, if you bookmarked this website, please update that link to: http://brewerytourist.net I don't want you to miss any new and exciting updates. Thanks!
6 tags
New Glarus Brewery Tour
Written by Laura Sandy with Scott Weber New Glarus, WI — If you are not from the Midwest, New Glarus Brewing Company is probably the best brewery you've never heard of. Wait, take that back. With a projected 100,000+ barrel production in 2011 (final numbers not available at this time), multiple Best Brewery awards, and numerous gold medal awards for their many beers, New Glarus is probably...
7 tags
Link Spotlight: Lucky Town's Kickstarter Campaign
Lucas Simmons, brewmaster at the Lucky Town Brewing Company, recently reached out to tell me about their newly launched Kickstarter campaign to open Mississippi's second brewery. Unbeknownst to me, Mississippi has unusually restrictive liquor laws, which has stifled the spread of craft beers in their state. Lucas and his team at Lucky Town hope to remedy that problem. Please read...
7 tags
Why It's Named ... Dogfish Head
Dogfish Head is well-known for its deliciously daring and imaginative beers. That great imagination seems to have carried through to the creation of its name. But why "Dogfish Head"? I visited their official website for the answer: Dogfish Head is a place. Think Hilton Head… just like the famous jut of land off the Carolina coast, Dogfish Head is a (soon-to-be?) famous jut...
8 tags
Tin Mill Brewery Tour
Written by Matt Osmundsen with John Hueseman Hermann, MO – "Everything's German in Hermann" should be this Missouri town's slogan. Hermann was settled by German immigrants in the mid-1800s. Located an hour and a half drive west of St. Louis along the banks of the Missouri River, Hermann is home to many German attractions, which includes, of course, a brewery. This one is...
7 tags
Watch
9 tags
Link Spotlight: 20 Things Worth Knowing About Beer
If you haven't seen the web comics of a man that calls himself "The Oatmeal," then you have been missing out. It's hilarious stuff. One particularly relevant and informative comic is devoted to explaining the origins of beer, how it's made, and other fun (and funny) facts. Here's one: Vikings believed that a giant goat whose udders provided an endless supply...
9 tags
Why It's Named ... Half Acre
Chicago beer aficionados surely know and love the delicious brews cranked out by the Half Acre Brewing Company on the north side of the city. What they probably don't know is why it's named Half Acre. Here is the official word straight from the founder, Gabriel Magliaro: In concept: The Half Acre is anywhere you can grab some peace and quiet, an opportunity to step back, a chance...
7 tags
Yazoo Brewery Tour
By Matt Osmundsen with Reggie Bogart Nashville, TN — Back in mid-September, a group of our friends ventured to the Music City in search of good music and good times. Amid our tours of the various country music landmarks, we all had the opportunity to enjoy one of Nashville's newer treasures, the Yazoo Brewing Company. In "beer years" it is very young, only being in...
8 tags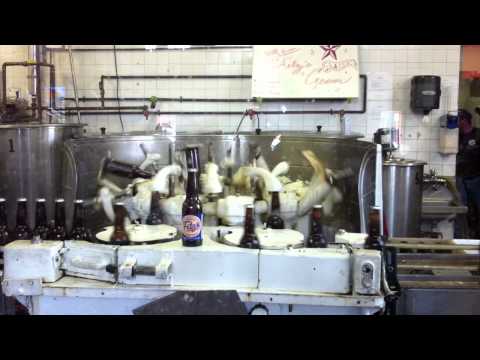 7 tags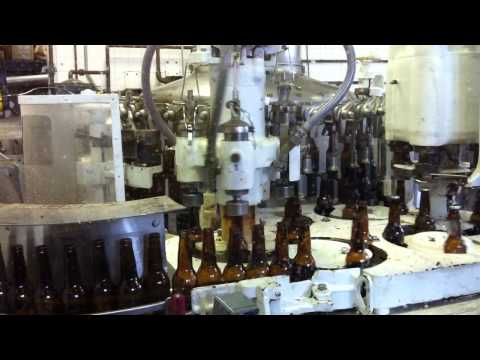 6 tags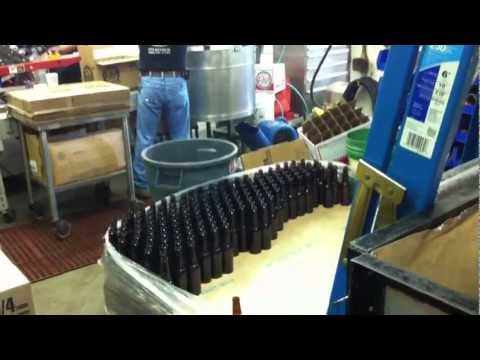 7 tags
Fitz's Root Beer Tour
By Matt Osmundsen St. Louis, MO — Root beer is neither a root nor a beer. Discuss. It's true, root beer's connection to real beer is in name only, but we'll make an exception this one time. Fitz's Premium Root Beer is truly an American classic that deserves a spot next to the storied craft breweries in the fizzy history of carbonated beverages. Located in St. Louis, Missouri—in the Delmar...
8 tags
Watch
6 tags
Link Spotlight: Brewery Tour Do's and Don'ts
Lee Salawitch over at The Brew Club offers up some great tips and etiquette for when you're touring a brewery in "Brewery Tours - Do's and Don'ts." Here's a taste of just one tip from his article: Do tour local breweries. Beer is produced in hundreds of cities across the country, not just in Milwaukee, St. Louis, and Golden, Colorado. Visit …...
5 tags
Help Wanted: Aspiring Brewery Tour Writers
Since our first guest post on The Brewery Tourist (see New Belgium) was such a smashing success, I wanted to extend the invite to the greater brewery touring public. If you have ever wanted to share your thoughts about a particularly fun, interesting, or just plain unusual brewery tour that you experienced, please leave a comment below, or email me. I can't wait to see what you guys come up...
8 tags
Link Spotlight: Pipeworks Kickstarts a Brewery
You might have heard of Kickstarter.com, a website that allows people to post their own project and try to collect the funds needed to "kickstart" it. In return, these funders receive some kind of reward. Some enterprising individuals in Chicago, Beejay Oslon and Gerrit Lewis, used Kickstarter to raise money to start their very own brewery, the Pipeworks Brewing Company. Since I'm a huge fan of...
7 tags
New Belgium Brewery Tour
By Heidi Hueseman and Kelly Hueseman Fort Collins, CO — Imagine a place where your inner child is creatively entertained, the flowers shoot high toward the Colorado sun, and your thirst is quenched by a variety of exciting beer styles named funny things like "Skinny Dip" and "Fat Tire". This isn't Willy Wonka's Beer Factory, but that's the best way to describe New Belgium Brewing Company, a...
5 tags
Which brewery tour will be next?
Enter your guess in the Comments section. Here's a hint: